Bravida supports WaterAid
Access to clean water is a human right. This access is taken for granted in places like the Nordic region where Bravida operates, but that's not the case everywhere in the world. More than 840 million people worldwide lack access to clean water and 2.3 billion people have no access to a toilet.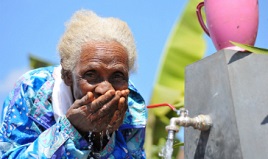 Bravida installs vital functions in buildings throughout Sweden, Norway, Denmark and Finland, helping ensure people have clean running water in kitchens and functioning toilets in bathrooms.
But what can Bravida do to reach out further and help those who currently have no access to clean water, toilets and other essential functions?
WaterAid's important work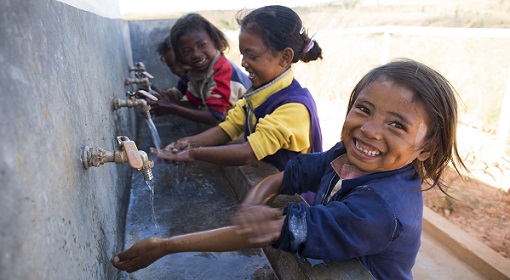 WaterAid is a global organisation operating in countries where clean water isn't always available and where people have no access to toilets. Supporting their work allows us to contribute to vital functions in society in countries where we do not operate.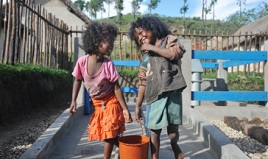 WaterAid provides countries that lack clean water and toilets with the fundamental support needed to develop functioning societies where everyone can live in dignity and safety. Water is essential for all life on Earth. A lack of clean water and sanitation traps people in a vicious circle of poverty and disease where millions of children waste valuable time collecting dirty water instead of going to school.
All photos are taken in Madagaskar by WaterAid's photographer Ernest Randriarimalala. The photos show a dancing Solo, Raza drinking water, pupils from the Catholic school of Ampahadimy Fokontany who are washing their hands and Solatiana carrying a bucket of water.