Customers and market
Bravida is a leading multi-technical service provider in the Nordics. The total market turnover is SEK 262 billion, spread over three areas: construction, renovation and maintenance. The least cyclical areas are renovation and maintenance. Together, they constitute more than two thirds of the market.
Stable market with good growth
The Nordic installation and service market is stable with good growth. We have identified several key drivers for market growth:
1. Environmental impact and energi efficiency - increasing demands on installations.
2. Digitalisation and increased technical complexity in buildings.
3. Urbanisation - increasing need for new buildnings and plant in growing cities.
A broad and diversified customer portfolio
Bravida is selected for installation and service solutions at all types of facilities and buildnings. This includes housing, commercial premises, infrastructure projects, sports arenas and stadiums, hospitals, schools and industrial properties.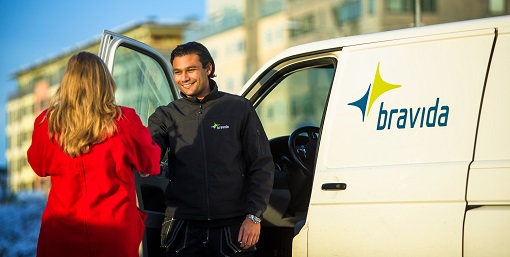 Bravida has a broad and diversified customer portfolio. Our customers can be divided into two main groups: construction companies and end-customers (professional tenants and property owners).
The customer base comprises thousands of small and large customers in different industries across the Nordic region.Our sales mainly consist of a large number of small and medium-sized recurring projets. .