Customers and market
Bravida is the leading servicing and installation company in the Nordics. The total market turnover is valued at just under SEK 300 billion, spread over three areas: construction, renovation and maintenance. The least cyclical areas are renovation and maintenance. Together, they constitute more than two thirds of the market.
Trends affecting our market
The servicing and installation market is constantly evolving. A number of significant trends are impacting our industry: towns and cities are growing, the emphasis on sustainability is increasing and technological development is creating new opportunities.
Increased requirements for low-carbon solutions are creating business opportunities for the sector
For our sector this trend both poses challenges and offers opportunities. Challenges because our own business needs to adapt to new conditions. But above all there are opportunities, as we are able to help reduce the carbon footprint of our customers' properties. In existing properties we can both increase sustainability and reduce energy consumption through regular servicing and maintenance.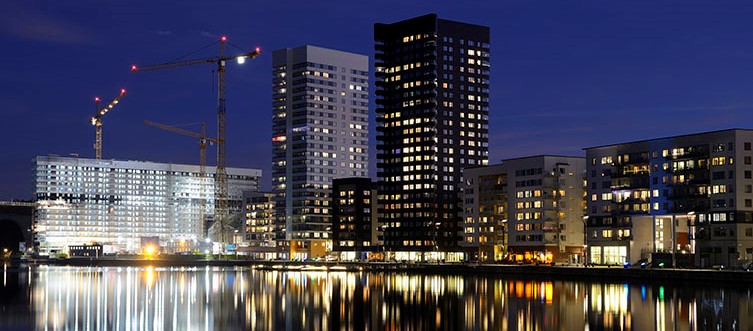 Growing towns and cities are boosting installation and servicing demand
As towns and cities grow they need both new construction and public investment. For Bravida this offers opportunities for more servicing and installation assignments across all our technical areas.
Technical developments and digitalisation are expanding possibilities for managing properties
As technology develops, Bravida is seeing greater demand for consulting, installation solutions and servicing assignments relating to automated technical systems control. In recent years Bravida has established digital methods that boost efficiency in both servicing and installation.