The Bravida way – our culture and way of working
Bravida is a large company with a local presence throughout the Nordic region. Our business model is based on us operating as ONE company: all our branches share the same corporate culture, working methods and strategies. Together, we provide the best customer offering on the market. We call it the Bravida Way.
Bravida has more than 300 branches in the Nordics, each local branch specialises in a particular technical area, but we all share the same customers. Close cooperation between branches locally and within Bravida creates a unique end-to-end offering for each customer.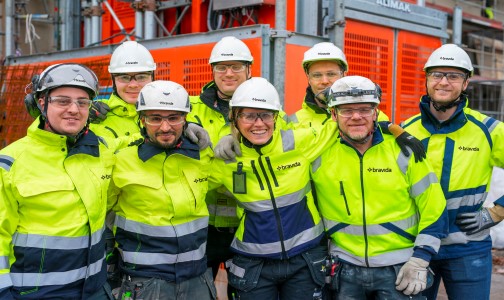 Vision
Bravida enables customers to leverage the full potential of their buildings. Through service and installation, we bring buildings to life – leading the way towards a sustainable and resilient society.
Mission
We offer technical end-to-end solutions over the life of a property, from consulting and design to installation and service.
We are a large company with a local presence across the Nordics. We have a local presence for customers and take long-term responsibility for our work.
Our employees are our most important asset. With shared values, working methods and tools, together we create a sustainable and profitable business for us and our customers.