Unique challenges and tailored solutions
Trophi Fastighets AB has chosen Bravida as its facility management provider for a total of 40 properties in Stockholm and the Mälardalen region.

The implementation element of the project has forged an exciting partnership that has enabled Bravida to further develop its own operations.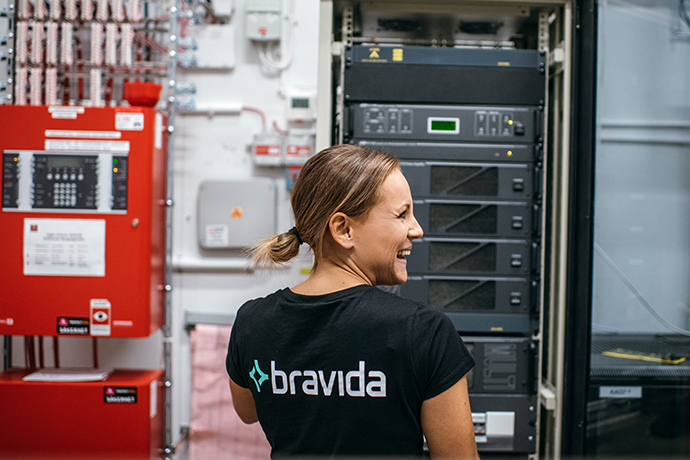 The contract with Trophi Fastighets AB includes technical operation and maintenance of properties, energy optimisation, and outdoor environment services: ground and winter maintenance services. The properties covered are commercial properties primarily leased by large supermarket chains.

– We operate specifically in operations area 1 and 2 as per Trophi's division, explains Georgios Panagopoulos, Head of Business Development and Strategy, Division Growth Segments, Bravida.

– Operations area 1 is the Mälardalen region and Närke and covers 22 properties. Operations area 2 is Stockholm, with a few properties outside Stockholm County, for instance in Nyköping and Visby, and covers 18 properties.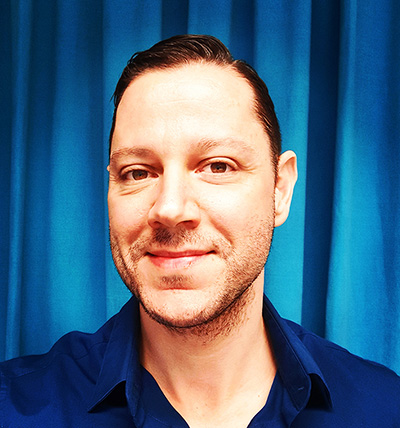 Unique challenge
The project really got going on 1 April 2023, but actually commenced on 1 January with an implementation period, as part of a process known internally at Bravida as "customer onboarding". This period focused on preparing the organisation as a whole, with the provision of appropriate resources, technicians, subcontractors, and system procedures and processes. A number of tailored custom solutions have also been designed in some cases. All this has taken place in close cooperation with the customer. Initially, Bravida faced an unexpected challenge: providing capacity and preparedness for winter maintenance during the month of April.

– Procuring winter maintenance contractors for a single month is almost unheard of in the outdoor environment industry, says Georgios. Trophi's previous contract with the outgoing provider expired at the end of March, with the winter period only officially ending at the end of April. So when we came on board, we had a month when we were responsible for any potential winter road maintenance. That's rare!

In this case, Bravida had to ensure that they were able to deliver if April proved to be a fickle month weather-wise with heavy snowfall.

– It was definitely a unique challenge – which we overcame. We were able to secure agreements with the majority of new subcontractors at short notice. As luck would have it, we didn't need to mobilise resources in the end. But we were still prepared for that eventuality. This unique situation enabled us to establish new relationships with new subcontractors, who we can now call on when the winter season rolls around again.

Property management, maintenance and energy optimisation
The majority of responsibility for property maintenance and management lies with Trophi as the owner and landlord, with Bravida serving as preferred provider. Consequently, Bravida's assignment involves, among other things, ensuring that Trophi's tenants experience minimal worry and disruption, enabling them to focus on their core business. At the same time, long-term maintenance and improvement planning will increase the value of properties over time.

Another important aspect is energy optimisation, which is achieved through regular collection of energy usage data, observation of building use, analysis, and finally suggestions for solutions to improve the energy efficiency of properties without jeopardising comfort and function.

Large outdoor environments
In addition to property management, the contract also includes extensive maintenance of outdoor environments around the properties.

– The contract leans heavily towards the outdoor environment. We're talking about large car parks, grass cutting, regular cleaning and so on. That's new for us. There are four aspects that we have communicated to the customer and which are the focus for our efforts: safety, accessibility, cleanliness and aesthetics. That way we ensure a welcoming and attractive outdoor environment for consumers, which also contributes to the customer's success.
The partnership has proved effective and very successful, and Georgios is particularly impressed with how amenable the customer is.

– It was something we mentioned during the tender process when they asked us about our expectations for the implementation period, explains Georgios. What we were looking for was presence, responsiveness and cooperation. I think they've lived up to that one hundred per cent.


FACTS - Maintenance and management of Trophi's properties
What: Technical Facility Management and maintenance of outdoor environments.
Where: Around 40 properties in Stockholm and the Mälardalen region.
Bravida's assignment: Responsible for property management and energy optimisation, as well as assistance with 24-hour on-call property services. The project includes a number of different disciplines, such as electricity, ventilation, cooling and energy optimisation. In addition to property maintenance and technical operation, the contract also provides 24-hour on-call property services, maintenance of outdoor environments and on-call winter services during the winter season.
Client: Trophi Fastighets AB.
Schedule: Starting on 1 April 2023.
Number of employees: 6-7 dedicated technicians, plus Bravida's strong local presence with manpower in the areas where Bravida operates.