Overseeing installation work through constructive cooperation
A few years ago Bravida was commissioned to project-manage electrical, heating and plumbing, and HVAC for the refurbishment of 108 student accommodation units in an old building at the Swedish University of Agricultural Sciences in Uppsala.
The project was conducted with particular consideration to the building's age and character, while the advanced refurbishment faced numerous challenges requiring effective cooperation between all parties involved.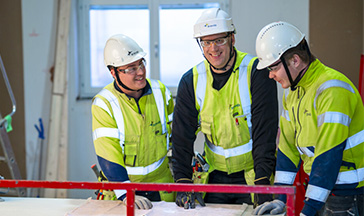 Bravida carried out all installations through coordination with NCC and Akademiska Hus, and the project was completed in Summer 2020.
Contact us
How can we help you? Call your local Bravida office to find out. No assignment is too small or too large.