Installations in Geely's new hotel in Gothenburg
'Uni3 by Geely' is part of Gothenburg's major urban development project, consisting of five buildings, including a hotel, in the district Lindholmen. Bravida has been commissioned to carry out installations of plumbing, ventilation and control contracting in the project.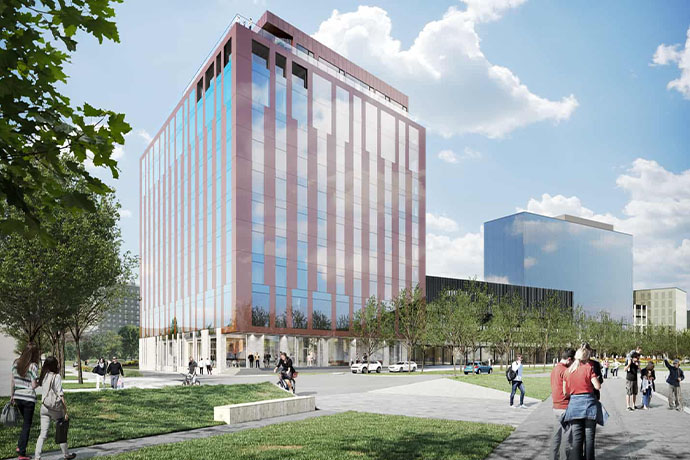 - The project is a positive part of Gothenburg's urban development and it feels good to collaborate with Bravida. They have a strength with their local connection in Gothenburg and we have a good understanding of each other's work processes, says Niklas Andersson, department manager at BRA Bygg.
The project is a turnkey contract with BRA Bygg as the main contractor. The hotel will be eleven storeys high with a total area of approximately 13,500 square metres. Bravida has been commissioned to fit heating and plumbing, HVAC and control systems in the project.
- The project is just in time. We have previously collaborated with BRA Bygg in similar projects and know that we will contribute and benefit from each other's experiences that we have gathered in the previous projects, comments Hans Hermansson, Regional Manager Bravida Gothenburg.
Planning began in June and construction is expected to start by October 2020. Bravida's assignment is expected to be completed in the spring of 2022 and the project will be completed during the third quarter of 2022.